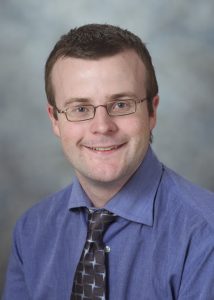 Breakthrough Cancer Research (Breakthrough) has given the funding greenlight to two ground-breaking new lung cancer studies. The research will investigate how genetic markers found in breath and blood can be used to predict risks of lung cancer recurrence and improve treatment.
Lung cancer accounts for almost 20% of all cancer deaths in Ireland – more than those from breast and prostate cancer combined – and has a 5 year survival of just 15%. However early stage disease is more easily treated and has a much better prognosis.
The first research study, by Professor Bryan Hennessy from the Royal College of Surgeons in Ireland, analyse the breath of lung cancer survivors to detect genetic mutations that could predict the probability of a future recurrence of the disease.
Currently, the only way of predicting recurrence is through invasive biopsies, which cannot be performed frequently due to patient health risks, and blood sampling, which is not fully reliable as it only has a 1 in 5 accuracy prediction rate.
This new method of testing breath samples has outperformed blood-based testing to date and the study will investigate its capabilities further. The aim of the research, "The utility of exhaled breath condensate to detect sub-clonal mutations in early stage lung adenocarcinoma" is to complement the current blood-based detection approach to provide a better overall picture, help determine the best treatment options, and ultimately improve outcomes for lung cancer patients. This project will be jointly funded with the Health Research Board (HRB).The second study, which is being led by Dr. Dearbhaile Collins, a Consultant Medical Oncologist in Cork University Hospitality (CUH), measures genetic markers in the blood of patients linked to an aggressive form of small cell lung cancer with very poor survival rates..
Small cell lung cancer makes up approximately 15% or about 1 in 7 of the lung cancers diagnosed in Ireland and studies have shown that almost 1 in 4 patients with small cell lung cancer have a higher level of the cancer-causing gene, MYC. Detection of MYC may therefore open up the possibility of clinical trials with novel MYC-targeting compounds.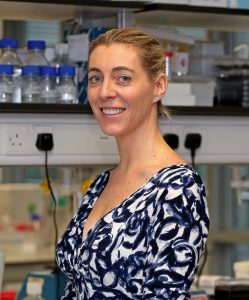 The research team led by Dr. Collins will collect blood samples from patients when they are first diagnosed with small cell lung cancer and test for MYC gene levels before the patient starts anti-cancer treatment. Using blood samples, or 'liquid biopsy' instead of taking a tumour biopsy, minimises potential harm to patients and the MYC gene analysis will inform doctors' understanding of how to best treat patients and potentially identify new approaches for patients that specifically target the MYC compounds.
This study is a collaboration with Cork University Hospital, the HRB Clinical Research Facility-Cork and the Institute of Cancer Research, Royal Marsden Hospital Trust, London.
Commenting, Dr Collins said, "This research will increase our understanding of the role of the MYC gene in small cell lung cancer. It is hoped that this research will help to identify patients with different risks of cancer progression. This will help to determine the best treatment options for different patients and potentially identify new targeted treatment approaches for patients with small cell lung cancer."
Commenting on the new studies, Orla Dolan, CEO of Breakthrough Cancer Research, said, "Improved methods of detection of this disease, and accurate identification of the underlying changes in the cancer cells could make treatment more successful. Accurate detection is essential to optimal treatment decisions. Therefore, research into improving lung cancer detection could great impact the survival rate for many patients. We are therefore delighted to green light the funding for these two exciting new studies which have the potential to save many lives in the future".
Debbie Whelan, a lung cancer patient, said, "The recurrence of cancer is the biggest fear factor for cancer survivors. Finding improved ways of determining that risk would not only improve cancer treatments but would also help with the psychological impact of the disease as we all fear the unknown. At least by knowing, we can be proactive."
Another lung cancer patient Ben Barry said, "We have made great progress in finding new treatments over the past decade, and it's only by further research that this horrible illness will be finally beaten."
Breakthrough is an Irish medical research charity focused on cancer research. They aim to disrupt cancer's future and save lives, one research breakthrough at a time. Breakthrough funds scientists, researchers and clinicians throughout Ireland and around the world to tackle the most difficult to cure cancers and deliver better futures sooner for those diagnosed with the disease. The researchers they support currently have a particular focus on lung, ovarian, malignant melanoma, skin, pancreatic and oesophageal cancers. Over the past 20 years, Breakthrough has brought 8 new treatments successfully to clinical trial.
Donate Now